PlybooSport Bamboo Sport Flooring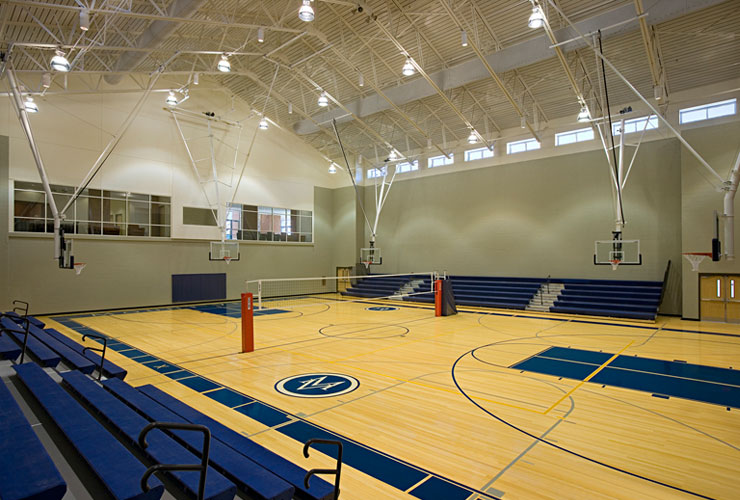 PlybooSport is a comprehensive system designed for fast-paced, high-impact sports usage.
PlybooSport bamboo sport flooring is stronger than beech and maple and is preferred visually for its clear, consistent grain, longer lengths, and precision milling. The PlybooSport bamboo sport floor can be found in gyms, community centers, basketball courts, and other fitness facilities in the United States, Mexico, Europe, and Canada.
Combine this sport floor with any of our PlybooSport underlayment systems for flooring options that meet your versatile needs.
FSC® Certified 100%
Made of 100% rapidly renewable bamboo
Eligible for LEED Credits: IEQ4.1, 4.2, MRc4, MRc7, MRc6, and ID
DIN Certified
FIBA Compliant
EN + BS-EN14904 Compliant
Excellent shock-absorption, ball-bounce, vertical and area deflection, and surface friction
Technical Product Information:
Certification

FSC® Certified 100% C012079
The material in this product comes from well-managed forests, independently certified in accordance with the rules of the Forest Stewardship Council®.

SCS-FS-02130
Certified by SCS Certification Systems to meet the indoor air quality standards of FloorScore®.
Material

100% bamboo
Standard sizes

3/4" x 2 1/4" x 72"
19mm x 55mm x 1830mm
Fire rating

ASTM E648 Critical Radiant Flux, Class 1
Hardness

ASTM D1037 Janka Ball Hardness Test
Edge Grain Natural: Avg. 1700 psi, Edge Grain Amber
Weight

65lbs per box
22.5kg per box
 
Finish

Contact our sports flooring representative for recommendations on floor finish materials for PlybooSport Floors: e-mail info@plyboosport.com or call toll free: 800-939-7397.
LEED® Credits Possible:
MRc7: Certified Wood (Bamboo)
MRc7: Certified Wood (Installer Supplied Subfloor Materials)
MRc6: Rapidly Renewable Materials
IEQc4.3: Low-Emitting Materials - Flooring Systems (No Added Urea Formaldehyde)
IEQc4.1, 4.2: (Installer Supplied) Paints and Coatings
I.D.: Innovation in Design
Documentation coming soon